NH Department of Transportation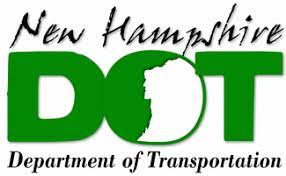 NH DOT 2019 Fact Book
NH DOT Citizen's Guide to the Transportation System
---
General Information
Culverts & Closed Drainage Systems Report
LRPC 2020
Unpaved Road Assessment LRPC2020-2021
Road Surface Management System
,
LRPC 2021
Layouts, Partitions & Perambulations - 1792 - 1859
Record
Discontinued Roads Record
1862-1994
Discontinued Roads Map
Laws Governing Discontinuance of Highways
Local Government Center 2004
Posting Town Highways

Local Government Center 2023




Range Roads

NHDHR 2002
Roads
Crystal Springs Road
Improvements 1948
Guinea Ridge Road

Guinea Ridge Road - Resurface 1946
Loon Pond Road

Ordinance-Loon Pond Road Parking 1950
Meadow Pond Road
Is Gilmanton Going to honor commitment to fix Meadow Pond Road?

03/26/2019 Laconia Daily Sun
Road Damage

- 05/14/2006 Pic 1 Pic 2
1948 Town Road Aid Project - widen causeway and rebuild bridge
Meeting House Road
Smith Meeting House Road The original Smith Meeting House Road ended at Eliphlet Gilman's house (now 254 Meeting House Road, Tax Lot 419/029). It was extended 25 Feb 1779 due to the 1770 Province Road construction. The extended Smith Meeting House Road followed a straight line, up a steep hill (former Range Road) and connected with Province Road.

Part of this extension was discontinued

18 Mar 1893.

Thank you Paula Gilman and Jon Hall.
Middle Route (aka Camp Leo Road)
Complaint 1950
Route 106
Route 107 (Province Road)
​Records show that the old scouting trail officially became Province Road around the years of 1768-1772 and was so-named because it was the result of the actions of Governor John Wentworth and the provincial legislature, the only carriage road in western New Hampshire built through such a process. One of the earliest highways in New Hampshire, Province Road was authorized in 1765 as a supply route from the tidewater port of Durham to the colony's northern settlements in the Coos and surveyed in 1770. The section of the road through Gilmanton was built in 1770 nine years after the township was settled.

Friends of Mt Sunapee 1999

Steep Frisky Hill Climb a Memory

-

Herbert Beede
Route 140
Partial IW Relocation (Year? 1960s?) Pic1 Pic2 Pic3 Pic4 Pic5

Virginia Jahnle Collection
NH Route 140 Corridor Study
,
LRPC July 2013
Route 140/107 Intersection
South Road
Stage Road
Thistle Road 1947
Costs
Per Mile Costs 1949
State Gas Tax Funding 1949
Wages Report 1946
Wages Report TRA & SAC 1948
Mud Season
Spring Road Conditions
1938
Road Agents
1949 Road Agent Resignation
Signs
IW Village (1960's?)
Virginia Jahnle Collection
---