Also see the Town Meeting page for annual reports and annual warrant articles for all Departments
---
Animal Control
Bounty on Porcupines 1949
---
Assessing
2009 Tax Map/Lot Number Conversion Table
2009 Tax Map Index
1959 Property Owners Listed by District
1949 Property Owners and Exemptions
1947 Veterans Exemption MacKenzie
1943 Inventory-Kitchen
1943 Inventory-Allen
---
Fire
News
Pictures
Events
Appreciation Dinner 1989
Calendar of Events 1989
Clambake General Info
1977-1986
Inventory & Supplies
Workers
Food
Old Home Day Cooking 1983
Corners Fire Department Budget 1984-86
Forest Fire Funding
1941-1949
Gilmanton Fire Departments Management Study
1987
Commissioners
1987
Firemans Association
-
DOJ Corporate
History of the Gilmanton Fire Department,

2007
LRMFAA Historic 10 Codes
Peaked Hill Fire Department History 1955-1970
Peaked Hill Fire Station Deeds
---
Highway Department
Also visit the Roads Page and Pictures
Gilmanton's first tractor - 1936 RD6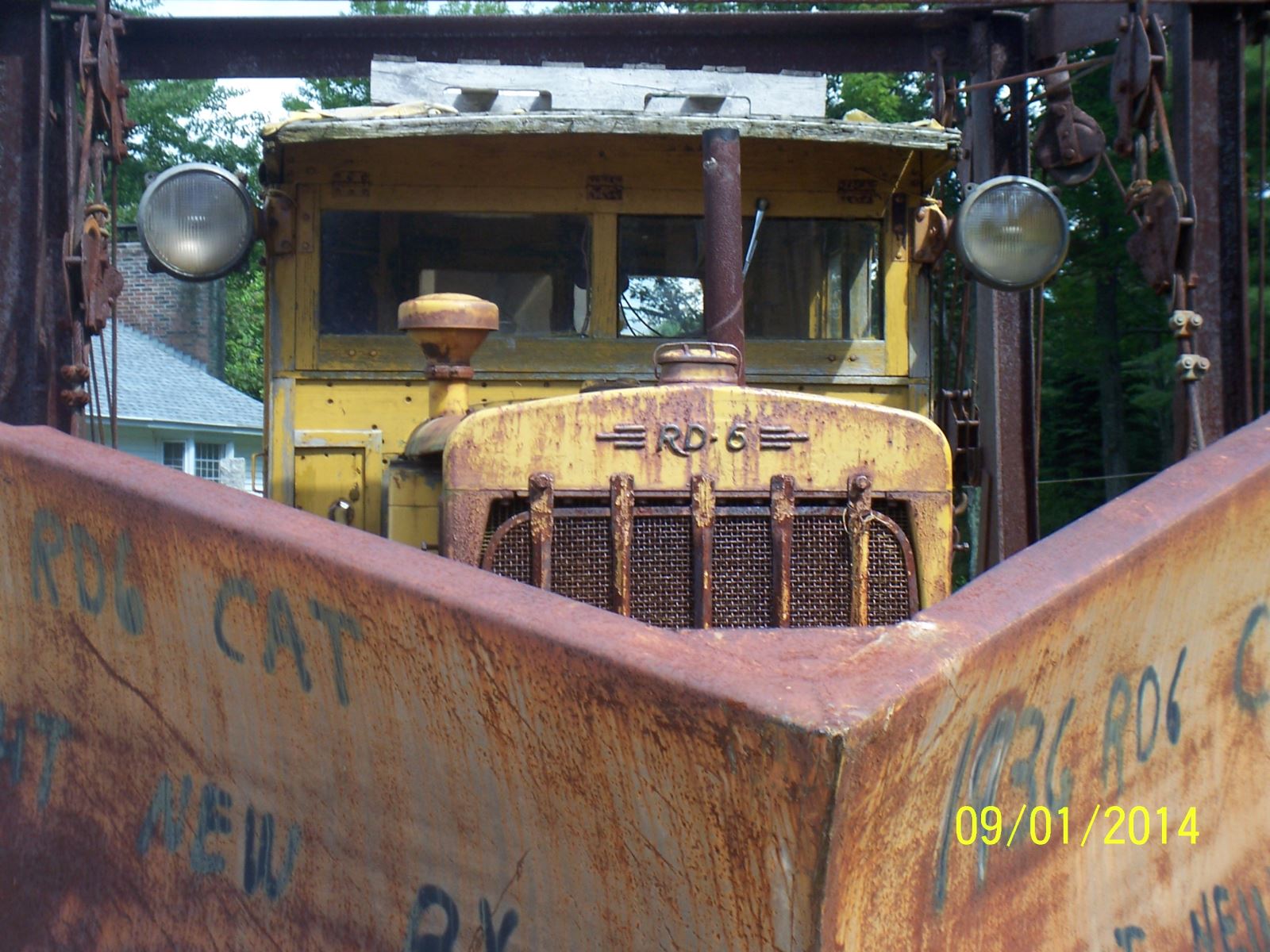 Town of Gilmanton's first tractor. 1936 RD6. Road Agents that year were Frank J. Page, Roy C. Edgerly, and Earl C. Clifford.

The RD6 remains in Gilmanton. Upon its retirement, it was sold to Thomas W Smithers, III, and subsequently to Mickey and Candace Daigle, Earl Clifford's granddaughter.
| | | | | |
| --- | --- | --- | --- | --- |
| RD6 | 2010 | 2014 | 2014 | 2014 |
Out for a little light exercise!
2010 4th of July parade.
Comments:
Oh, I remember that old tractor so well. What an awesome sound when Dad was snowed in and was needed on the road. We could hear that governor working way over by Dudleys. Plowed our long driveway out more than once so Dad could get out plowing. Those were the days when we really got some snow.
Evelyn Sanville FaceBook 2019
My grandfather Donald Hyslop used to drive this rig once in a while. My uncle Don Jr. Used to ride with him when he was around 7 or 8. He's 86 now!!! I love small town history!!!
Lance Reinholz FaceBook 2019
I could hear those chains rattling up Chamberlain Hill and knew dad was on his way home
Tracy Davis FaceBook 2019
Wooden Snow Fence
I can remember when they rolled it out every fall to help keep the roads clear 2023
---
Land Use - Planning, Zoning, Historic District
Historic Districts
Vote "no" on Article 3; that house is one of 5 oldest left

03/08/2019 Laconia Daily Sun


My property does not belong in the Smith Meeting House historic district so I ask Gilmanton voters to approve Article 3

03/06/2018

Daily Sun
---
Police
News
Pictures
Police Investigating Burglary at Home of Gilmanton Town Clerk-Tax Collector
1992
Baiocchetti, Officer Vinnie Say No
1988
Jail
In 1927 the Board of Selectmen sold the Town Lobby to Ralph Mathews. On March 13, 1941, a Ralph R Mathews, Notary Public in Berwick, Maine, presided over the marriage of Carl L. Stockbridge of Gilmanton and Eleanor Patten of Belmont, performing the ceremony in Berwick, Maine.
1928 Town Report/1941Vitals
Many years later Marion Mcintyre was puzzled over the term "Lobby" and inquired of David Bickford who told her that the Lobby was the Town's jail cell. It was portable so that it could be moved from location to location, wherever needed. Anecdote Marion McIntyre
We do not have a picture of Gilmanton's Lobby, but here is a picture of a portable Pauly Jail Cell. This was recently sold at auction and is a more modern example.
---
Recyling, Solid Waste, Transfer Station
Voters Reject Pay-to-Throw Plan
03/18/2012 Concord Monitor
Trash Options for Gilmanton Voters
2012
---
Town Clerk/Tax Collector
Gilmanton Town Clerk Turns out lights on evening hours
03/28/2019 Laconia Daily Sun
Town Clerk/Tax Collector Memo on Hours
03/27/2019
Town Clerk/Tax Collector Memo
on Hours
03/25/2019
---